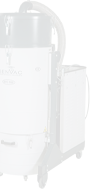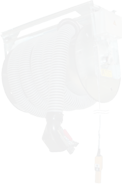 Manual Movement Rail System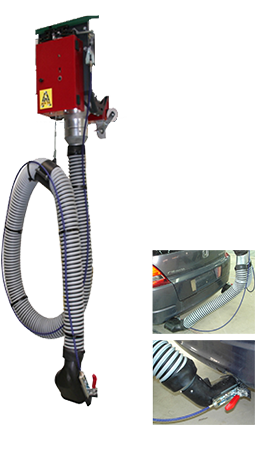 Hose Trolley Type ATS 2000
With galvanized steel frame, with 8 ball-beared nylon wheels, cast aluminium nozzle with stainless steel sliding plates.
without shut-off damper
Hose connection Ø 125mm
Hose connection Ø 150mm
with shut-off damper
Hose connection Ø 125mm
Hose connection Ø 150mm

Spring Balancer Type ATS 2000
with conical drum,
with ratchet and stopper
Rail System for Exhaust Extraction System
1.Disconnecting Actuator
2.Slotted Suction Channel
3.Motorized Hose Lift
4.Lifting Cord
5.Hose Suspension Sleeve
6.Exhaust Hose
7.Nozzle w. E-Magnet
8.Electrical Cable
9.Motorized Drive Unit
10.Bus Bar
Slotted Suction Channel
Slotted Suction Channelmade of extruded Aluminiumwith neoprene sealing lips.
Any length available.
Rated temperature up to 150°C
Weight: ~13kg/m
Slotted Suction Channel - Bend
Any Radius from 4,5m upwards available.
Full Automatic Exhaust System - "Loop Shape"
1.Calling a Hose Trolley
2.Return Rail Bend
3.Hose Trolley in Starting Position
4.Clamping Exhaust Nozzle to Exhaust Pipe
5.Aluminium Slotted Suction Channel
6.Suction Fan and Spiral Duct
7.Automatic Release of the Exhaust Nozzle
8.Hose Trolley Returns
9.Return Rail
10.Shifter for Maintenance
11.Maintenance Rail
Download PDF
Copyright © 2018 Senvac Extraction Systems.
All Rights Reserved.